Known as the "country of a million elephants", Laos is a little populous land which finally enjoys peace after almost 300 years of war. The Lao People's Democratic Republic is situated in the center of Indochina, sharing the border with China in the north, with Myanmar in the Northeastern, with Thailand in the West, with Cambodia in the South and with Vietnam in the East.
A 70% of the territory of Laos is mountainous. The north of Laos and the part near to Vietnam have various rustic mountains. The Mekong River is the main geographic feature in the west, forming the natural border with Thailand. In the South the river Mekong reaches amplitude of 20 km, forming an area of thousands of islands.
Capital : Vientiane
Official language: Lao
Population : 6,695,166 (July 2013 estimate)
Area : 237,955km2
Currency : Kip (LAK)
Electricity : 220V, 50Hz
Country code : +856
Time zone : UTC +7

All articles loaded
No more articles to load

4 DAYS
This trip start by cross Huai Xay border to enter to northern of Laos, from here we gradually travel a long Mekong river to discover some beautiful remote places and it own tranquility features.
10 DAYS
What better way to spend your once-in-a-lifetime holiday than exploring rural Laos by foot, car, tuk-tuk and boat. Meet locals in their homes and schools in quaint little villages and learn how they live off the land. Watch the sun set over the beautiful Ou River and wander through the majestic site of the Plain … Read moreAdventure in Northern Laos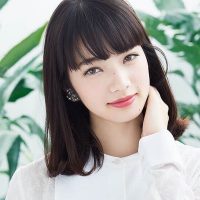 We are here to help. Call our specialists:
(+84) 913 009 418