Date: mid-December until New Year's Day
Location: San Fernando City, Pampanga, Philippines
The Giant Lantern Festival is an annual event that lights up San Fernando city for local and visitors from the mid-December until New Year's Day. Due to its popularity, this city has been nicknamed the "Christmas Capital of the Philippines".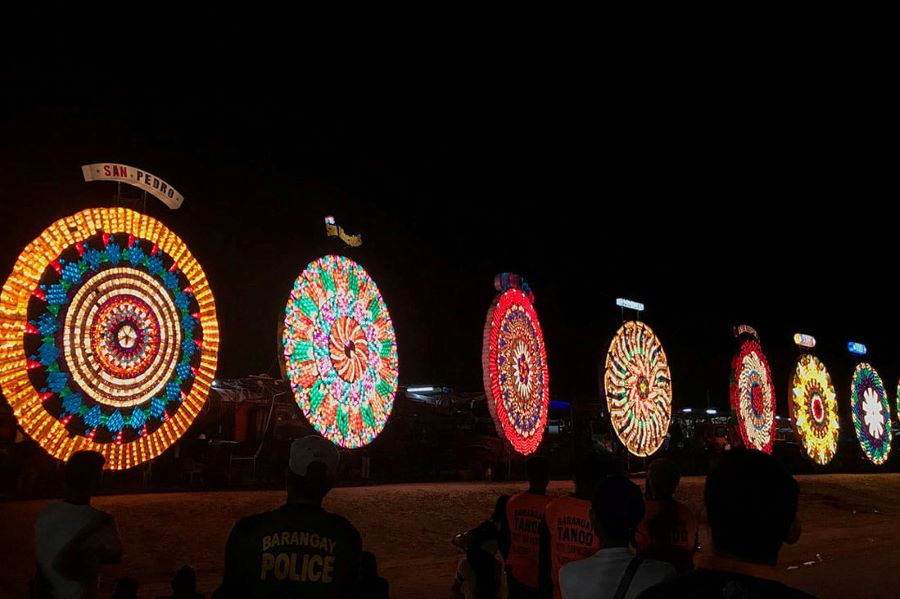 The predecessor of this festival was a religious activity. Lanterns created in each barrio from bamboo and other locally available materials, were brought around each barrio during the nine-day novena before Christmas. Before the midnight Mass on Christmas Eve, the lanterns were brought to the town church together with the barrio patrons.
This tradition gradually evolved as the lanterns became bigger and the designs became more intricate. Later, one big lantern was made for each barrio, which was created through a cooperative effort and became a symbol of unity for the barrios.
Nowaday, twelve teams of designers and electricians build colorful and intricate lanterns (or parols) that go to the competition for the best lantern before being exhibited in public spaces around the city. The giant lantern measured approximately 20 feet tall, iluminates by up to 10,000 light bulbs, is designed to put on a seven-minute light show, set to music and is judged based on originality design.
The parol of star lantern is perhaps the paramount Filipino Christmas symbol – colorful, crafted with love and aglow with the spirit of the season. Filipinos place much significance on the symbolism of light, the star regarded as a fount of light and a sign of hope in the predominantly Christian country in Asia. Today, the simple lantern made of paper glued over a bamboo frame with rice paste has evolved into spectacular shapes and kaleidoscopic splendor – but its message of light and hope remains the same.