Hawker culture is an integral part of the way of life in Singapore. Hawkers prepare food for people who dine and mingle at hawker centres. These centres serve as 'community dining rooms' where people from diverse backgrounds gather and share the experience of dining over breakfast, lunch and dinner. Activities such as chess-playing, busking and art-jamming also take place.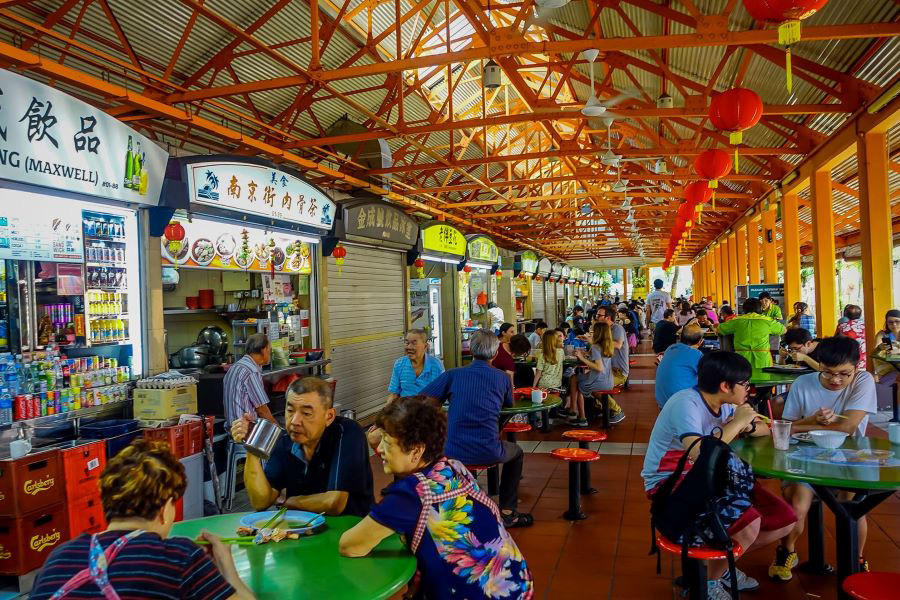 Dating as far back as the 1800s, hawker culture in Singapore originated from the early migrant population selling quick, affordable meals on street pavements, in town squares and parks – wherever they could set up their makeshift stalls. Evolved from street food culture, hawker centres have become markers of Singapore as a multicultural city-state, comprising Chinese, Malay, Indian and other cultures.
Singaporean culture is family culture, community culture, and hawker culture all rolled into one. On December 16th 2020, the hawker culture has been added to the list of the Intangible Cultural Heritage of Humanity and become the second UNESCO's Heritage in the Singapore, after the National Botanic Garden.
When the travel resumes, we recommend these five hawker centres that worth a visit while staying in Singapore.
1. Chinatown complex food centre: the largest hawker centre where you can find all must-try local foods at a very reasonable and competitive price.
2. Old airport road food centre: being one of the oldest and largest food courts in Singapore, here you can taste authentic yummy local food and all the popular Singaporean dishes.
3. Maxwell road hawker centre: here you can try the well-known Tian Tian Hainanese Chicken Rice.
4. Newton Street hawker centre: being ideal place for seafood lover as chili crab and the world's largest shrimp.
5. Chomp Chomp food centre: being suitable for late night diners as its opening time starts from 18h00 until late every day.
Actually, short-term visitors are not allowed to Singapore, excepting residents from Australia, New Zealand, Brunei, Mainland China, Taiwan and Vietnam through Air Travel Pass. Please visit our website, fanpage or contact directly with our team for the lastest update.