Vietnam has been bestowed with more than 4,000 splendid islands, which has significantly contributed to the growth of national marine tourism. Some are really well-known like Phu Quoc, Cat Ba, but others are still hidden gems that need discovering. For nature lovers, you have to visit one of these top 10 paradise islands at least once in your lifetime.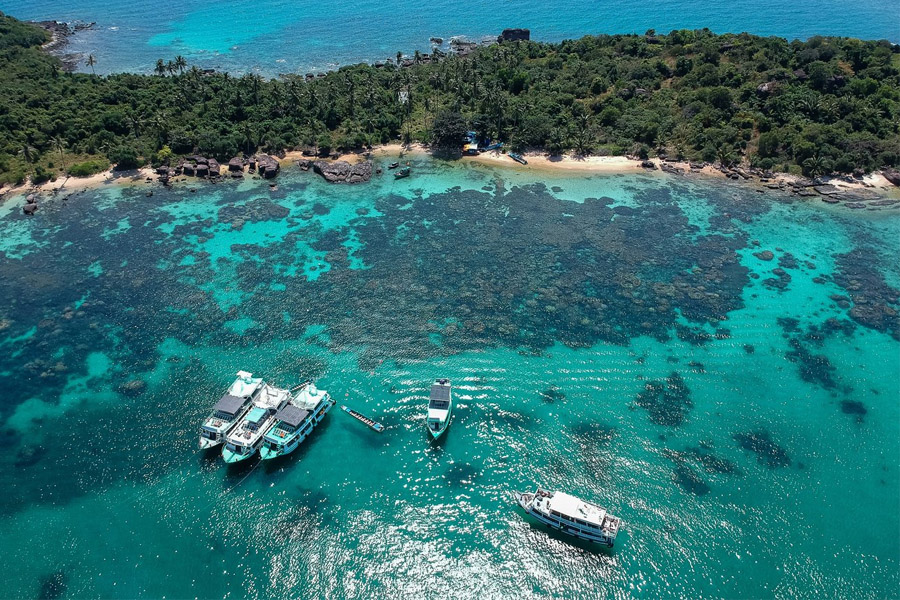 Phu Quoc Island
Boasting as the largest island of Vietnam, Phu Quoc is quickly gaining recognition as a luxury beach destination, especially since international hotel chains such as JW Marriott and Intercontinental Hotels have established their presence on the island. Its pristine white sand beaches and colourful marine life are ideal for diving and snorkelling while its virgin forests attract nature enthusiasts. Most notable of these are Khem Beach (or "Cream Beach"), recognized as one of the world's best beaches, and Sao Beach, both sitting in on the southern end of the island and offering palm trees, white sand, and stunning views. Phu Quoc island is also known for its fresh seafood, pepper farms and branded fish sauce production.
2. Con Dao Island
Though typically spoken of as one island, Con Dao is actually an archipelago of 16 islands on the southern coast of Vietnam. Once the site of brutal French prisons, Con Dao is now famous for its crystal clear beaches, green coconut trees, and white sand that attract anyone looking for a great relaxing vacation. On the main island, Con Son, you'll find local home stays, budget hotels, and a few high-end resorts, most notably the Six Senses Con Dao, which offers access to the beautiful Dat Doc Beach. North of Con Son town (and bordered by no hotels) lays the tranquil Lo Voi Beach. And beyond the main island, nature lovers head to the beaches of the nearby Bay Canh island to witness the annual releasing of baby sea turtles.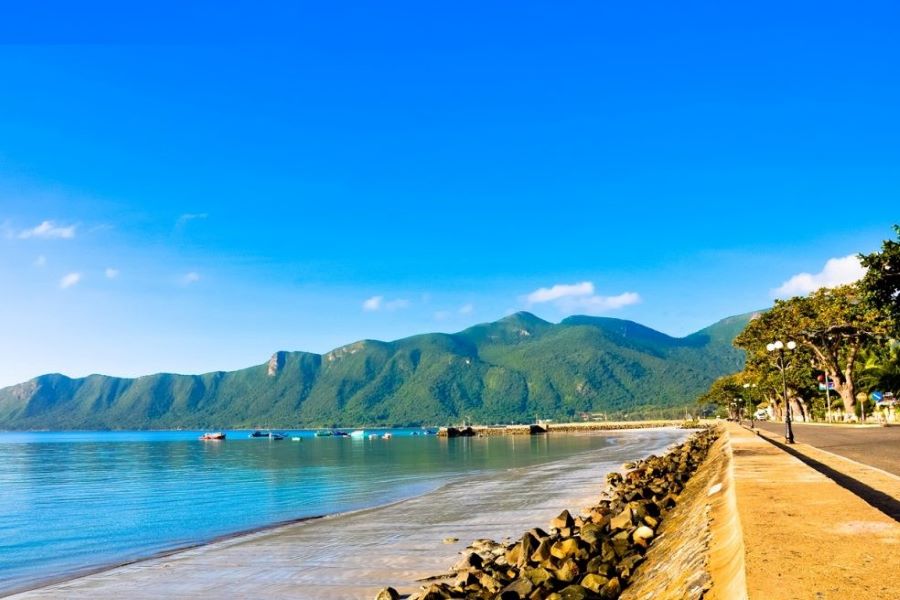 3. Cham Island
Cham Island is a cluster of eight islands off the Hoi An coast and make the perfect getaway for people looking to get out of the city and hit the beach. In Vietnamese, we call this cluster "Cu Lao Cham". Cu Lao Cham Marine Park attracts travellers looking to enjoy a day of scuba diving and snorkelling, while Hon Lao Island is where you can find fishing villages and pristine beaches that are great for sunbathing and water sports. It is accessible by a quick canoe trip from Hoi An's Cua Dai beach. The locals have inhabited Cham Island for about 2500 years and there're many artifacts to prove the existence of Cham civilization in the past. You can find on this green island a biodiversity area of considerable size with a wide range of flora, fauna marine life species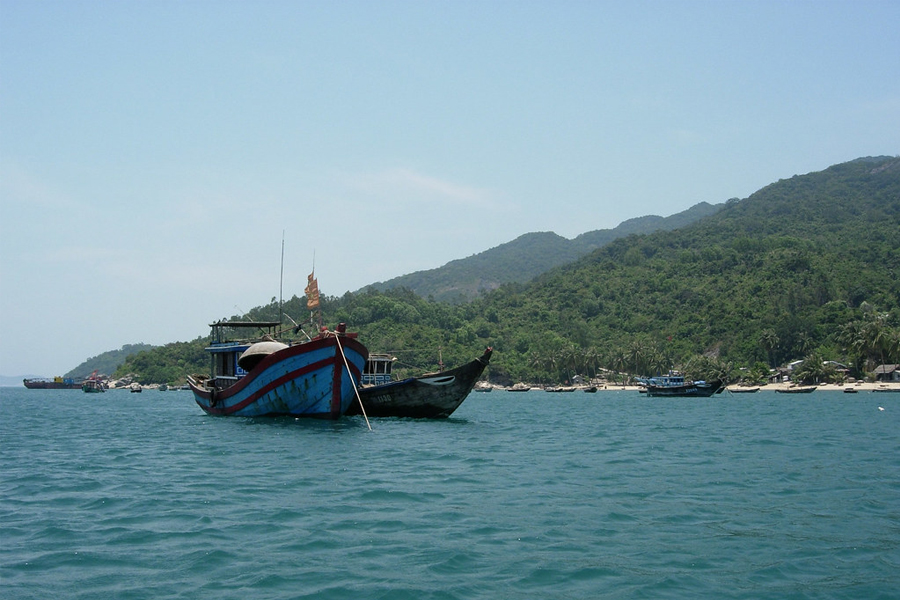 4. Hon Tre Island
Just off the coast of Nha Trang, you will find Hon Tre Island, the largest island in Nha Trang island complex. Hon Tre means "the island of bamboo" in Vietnamese. You will without doubt find a lot of bamboo naturally inhabiting the island. While Hon Tre has a lot to offer, the most indispensable of all is Vinpearl Land Hon Tre, where refers to the massive amusement park stimulating such world-famous amusement parks in the world as Disneyland and Universal Studios. From Nha Trang, the journey to Vinpearl Land will commence with a spectacular 10-minute cable car ride from Cao Da Port, also known as the longest cab ride in the world. Despite the massive development on the island, nature lovers can still enjoy a day of hiking on Hon Tre Mountain, while Bay Lagoon offers a peaceful retreat from the bustling town centre.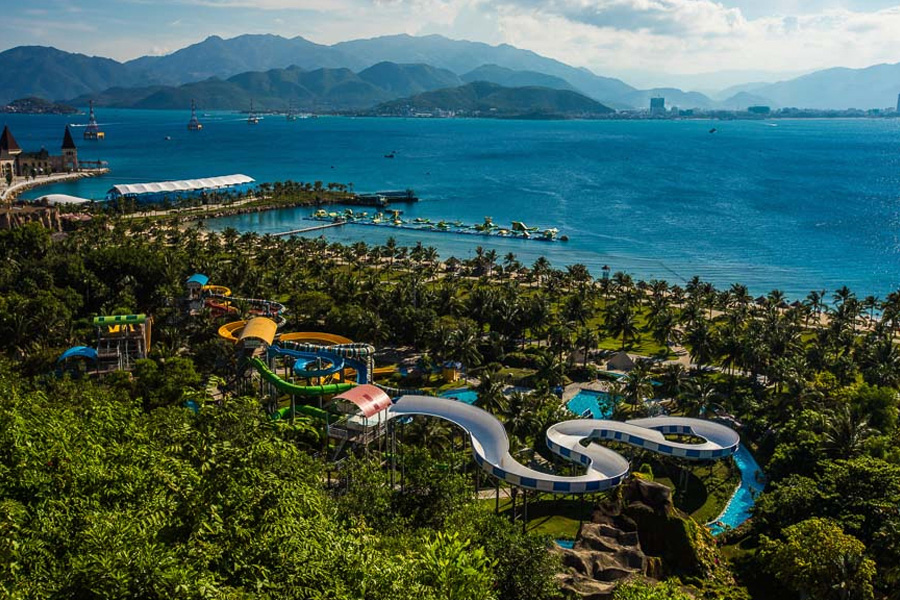 5. Cat Ba Island
Lying next to the beautiful Lan Ha Bay, Cat Ba Island is the biggest among all the islands in Halong Bay. Cat Ba Island is divided into 2 distinctive parts: Cat Ba Town offers plenty of hotels, restaurants, and bars; and Cat Ba National Park covers much of the rest of the island with dense jungles and rich biodiversity. Its beaches (named Cat Co 1, Cat Co 2 and, Cat Co 3) are great for sunbathing and swimming during the summer months. For those who are more physically inclined, there are activities such as rock climbing, treking around the Cat Ba National Park, where the grottoes are relatively natural so we highly recommend bringing necessary caving gear with you or engage with a local guide.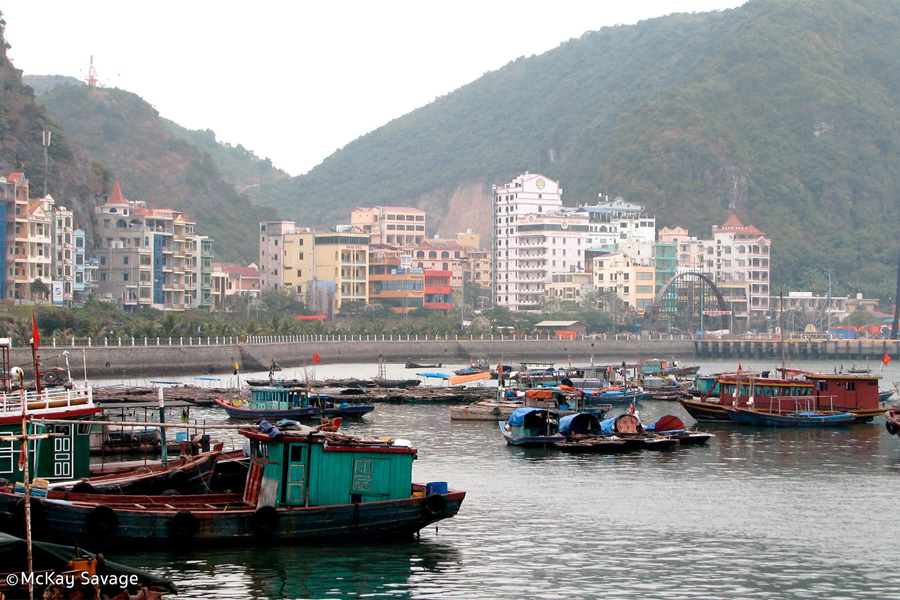 6. Co To Island
Co To Island in Quang Ninh Province is probably one of the most beautiful and romantic islands in Vietnam with transparent blue sea, white smooth sand, golden sunshine, and green mountains and forest. It is the furthest inhabitant island from the mainland in Vietnam and has boomed in the last few years. One of the most famous one is Trinh Sat Beach. The highest peak of Co To Island, the Lighthouse 70 meters above the sea level, is a popular site here, it is also the symbol of the island. You can feel the scenic, breathtaking beauty of Co To Island and the sea spreading below, which will definitely blow away your sorrow or stress. To get to Co To Island from the mainland, you can take a boat from Cai Rong Port. It will take you from 1.5 to 2.5 hours to finish the journey in the sea. If you are not in Quang Ninh province, then you have to take a bus to Quang Ninh station, next take a taxi to Cai Rong Port and start the journey to Co To Island.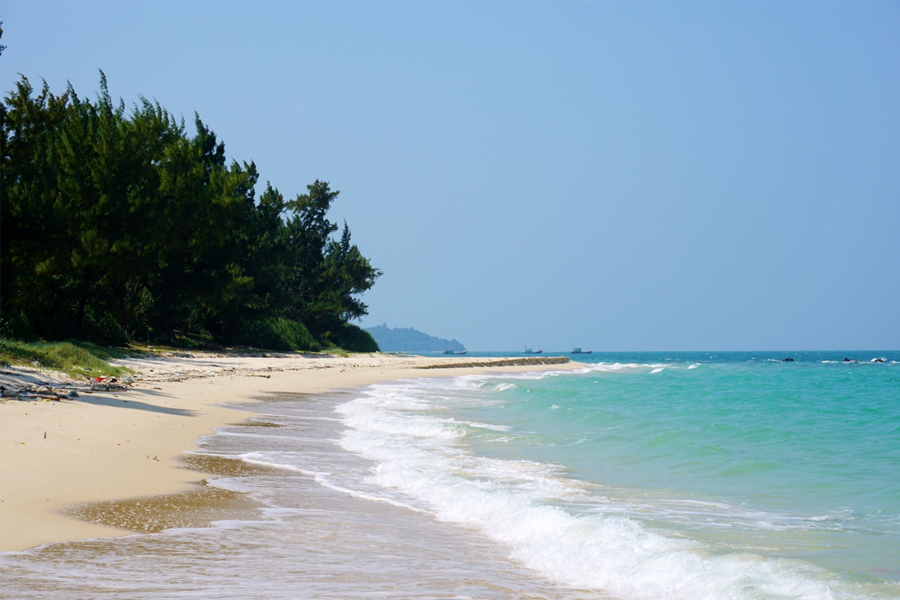 7. Ly Son Island
Ly Son, located off the coast of Quang Ngai Province, is home to over 50 shrines and temples, sandy beaches, and known as The Kingdom of Garlic thanks to its most famous crop. Travelers will need to make their way to Quang Ngai City, located 133 km away from Danang. From there, visitors transfer to Sa Ky harbor 20 km away and catch a ferry to the main island. There are a lot to do on Ly Son which fit just right for a 2-3 day trip to Ly Son. Visit Mount Thoi Loi for a majestic scenery of the island and the ocean. This mountain is actually an extinct volcano that has a freshwater lake on top which supplies water for both main and little island.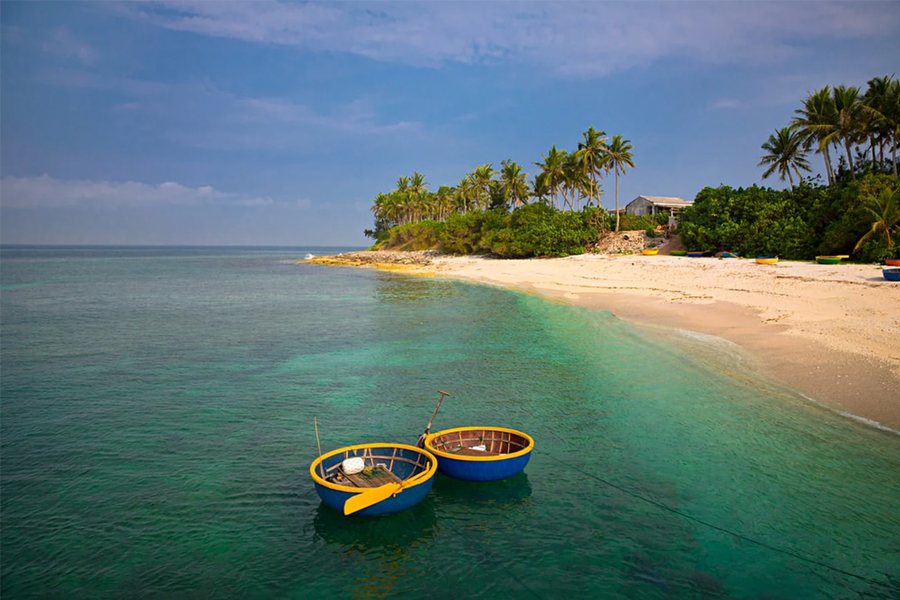 8. Ba Lua Island
Known as the Halong Bay of the South , the Ba Lua island is well-known for its picturesque beauty defined by some 45 islands and islets of which about 10 are inhabited. Hon Dam Duong, Hon Duoc and Hon Gieng are the best known beaches, where you can walk at certain times of the day during low tide from one island to another. The feeling of standing between the sea will make you feel both afraid and excited. That is not the only amazing thing, you can also discover numerous caves on each islets. Ba Lua Islands are relatively far from major cities in Vietnam, making them an ideal holiday destination amongst adventurous travelers looking to enjoy a secluded vacation.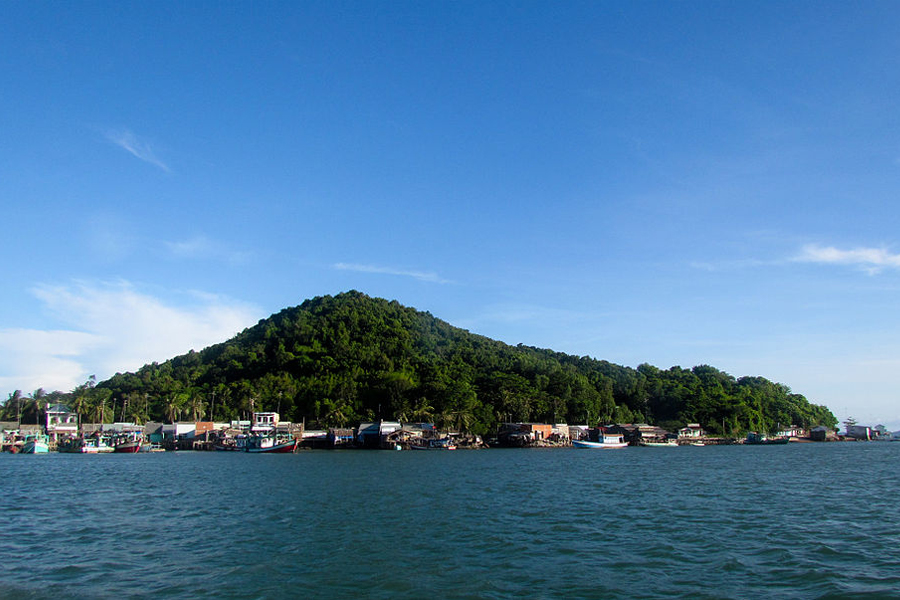 9. Nam Du Island
Famous for purely blue sea, unique and delicious seafood, Nam Du Island, nearby Phu Quoc island, attracts more and more tourists to come and admire its beauty. The island gives you the chance to do things freely, enjoy and explore it in your own way without any modern facilities. There are no ATMs on the island, WiFi is rare, and electricity is only serviced a few hours a day – so pack a camera and spend some time away from the noise and pace of modern city life. The largest island – named Hon Lon – is where travelers can find the best hotels and restaurants. With some great trekking and hiking on offer, the islands also provide a fantastic opportunity to for sunbathing, swimming, and water sports. As it is very easy to take boats to the neighboring islands, you can easily see quite a few of the Nam Du islands during your trip.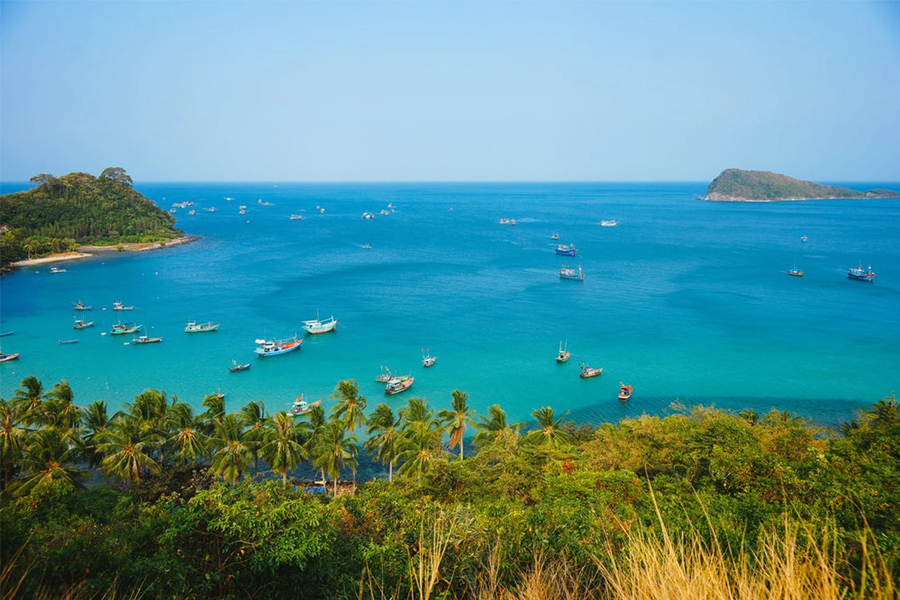 10. Binh Ba Island
One of the most attractive and beautiful islands, Binh Ba island is not known to many. It has the cleanest ambiance and is also called the lobster island due to its richness. The pictureque landscape with pristine beaches and blue water has made Binh Ba an awesome place for a beach escape. The best way to get there is by boat from Ba Ngoi Pier, which is 15 km southwest of Cam Ranh Airport. Boats depart daily between 07:00 and 16:00 with price from VND 25,000 – 30,000 (US$ 1 – 1.5) per person depending on the type of boats. There is no definite period and you can visit at any time of the year, but the most ideal time is still from March to September. You'll find Binh Ba island weather more preferable then.