Location: Papua, Indonesia
Date: August 7th – 10th, 2020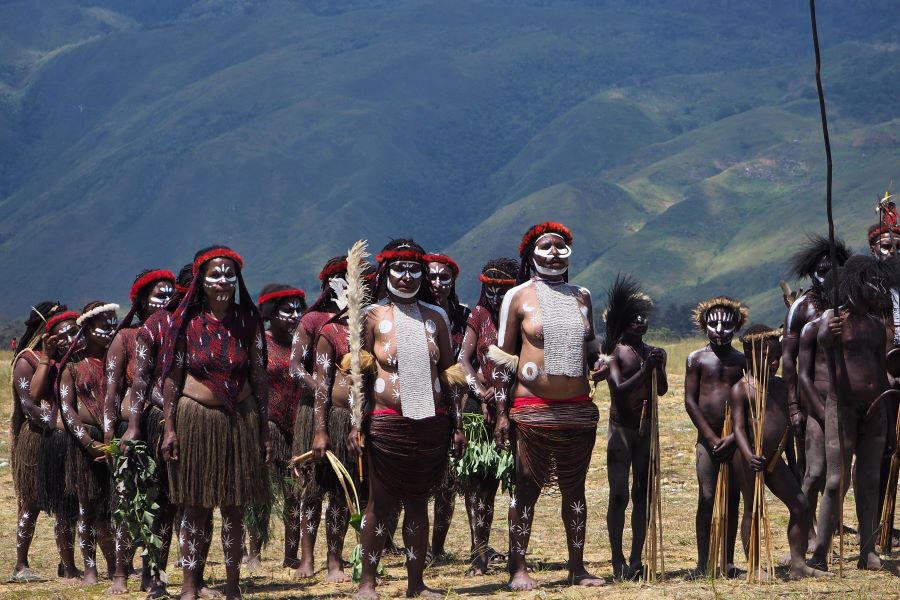 The Baliem Valley Cultural Festival is held every year in August. This unique annual festival will be celebrated in Baliem Valleey, Welesi District, Jayawijaya Regency, Papua Province, Indonesia.
This is a special occasion where all various tribes from the highlands of Wamena and the Baliem Valley such as Dani, Lani and Yali gather together. They will perfom many shows which mostly present the simulations of war between tribes, families and some traditional dances.
The tribal war simulation will be held for two days performed by around 26 groups of 30-50 fighters. This battle scene is accompanied by traditional Papuan music called Pikon. Pikon is a musical instrument made of wood that produces sound when blown. The sound created a beautiful relaxing music. Not many people can play this instrument because it requires special expertise.
Visitors can also feel the true meaning as Papuans by wearing traditional Koteka costumes and make their skin black so they can also be a part of the annual Baliem Valley Cultural Festival celebration.
After the Festival, visitors can go sightseeing to the Dani Market in Wamena, and visit the traditional Wauma Village that can be reached by car from Wamena. In Aikima see a 250 year-old mummified village chief, or, after a 2-hour climb, see the salt springs, where Dani women have, for centuries, made salt in a simple manner.
Getting there
Firstly you have to take a flight from Jakarta, Makassar or Bali to Jayapura, capital of the province of Papua, then, a connecting flight to Wamena will take you to the heart of Baliem Valley.
Foreigners must obtain a travel permit, known as Surat Keterangan Jalan to get access into the interior of Papua at major police stations, such as at Jayapura, Merauka, Timika, Biak, Nabire, Monokwari and other major cities.
In 2021, the Baliem Valley Festival will be celabrated during August 6th – 8th. So, if you are truly interested in the Stone Age tribes and their authentic cultures, we hope to see you there.